Hotel Saraceno
GUESTS LOVE: The elegant and refined environments. The proximity to the beach. The healthy and low-sodium cuisine. Suitable for:...
pallet technogym + aesthetic
wi-fi high speed - fiber
renovated bathrooms and rooms
breakfast in the garden + bar
heated pool with hydro
gourmet kitchen
new layout rooms bathrooms suit
small and confidential
hotel design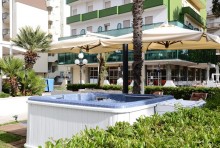 Hotel Mirage
GUESTS LOVE: Location near the beach with no roads to cross. Family-run and informal environment. Open fitness area in...
quiet area
free children
family hotel
excellent cuisine
directly on the sea
wi-fi gratis
Romagna cuisine
near the sea
family management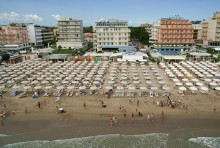 Hotel Byron
GUESTS LOVE: • The proximity to the pine forest. • The panoramic swimming pool. • The wellness center. Suitable...
sauna finlandese
free wi-fi plans
Swimming at the beach
Sun tanning
massage service
buffet breakfasts
menu with 7 choices
by the sea
salt room